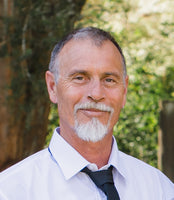 Welcome to Shane MacIntosh Greenstone
APPOINTMENTS ARE AVAILABLE STRICTLY VIA PHONE,TXT(027 7402163) OR EMAIL ONLY shanemacintosh@hotmail.co.nz
Due to my workload i no longer do commission work or private orders
Here at Shane MacIntosh Greenstone you can browse and purchase a range of traditional and modern New Zealand Greenstone (Pounamu) carefully crafted by myself in my home based workshop. 
All of my pieces are made from top quality New Zealand Greenstone (Pounamu) which is sourced from Marsden in the South Island of New Zealand. The majority of the pendants you see here are made from Flower Jade and Green Jade, each with their own beautiful and unique markings. 
Each of my pieces have been finished to my highest standard where the time has been taken to create even, smooth, soft edges & my carvings are finished with either a polished or matt finish
Thank you for viewing my website
Shane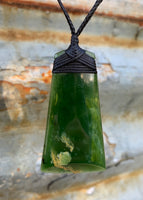 Toki Poutangata (Adze)
The Toki Poutangata (Toki or Adze) was an important Maori implement used for cutting and digging. It was lashed into wooden shafts and held by powerful Maori chiefs during religious ceremonies.
The Toki represents power, wisdom, authority, strength, control, determination and focus.
Shop All Toki
Shark Tooth
The shark tooth design represents strength. This is because the mako shark is such a resilient, strong creature that has survived on earth for thousands of years. The thinking is that by wearing a 'tooth' of the shark, it will impart some of this resilience onto the wearer. 
Shop Shark Tooth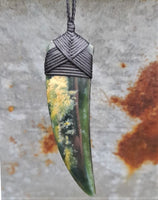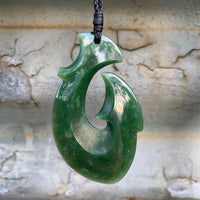 Hei Matua (Fish Hook)
 The fish hook symbolises the importance of fishing to the Maori people of New Zealand and their strong relationship to Tangaroa, the god of the sea.
The fish hook signifies abundance, strength and determination and is believed to bring peace, prosperity and good health. It is a device for catching good luck and energy, and is believed to provide safe journey over water.
It is therefore considered a good luck charm by travelers, boaties, fishermen and surfers.
Shop Hooks
Abstract
A selection of hearts, discs, spearheads, feathers, leaves, whale tails and spirals.
Shop Abstract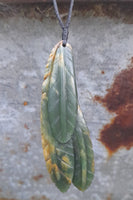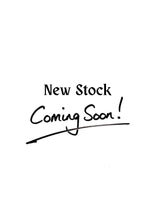 Crossovers
This Collection is where you can view my Elite Carvings from Crossovers,Twists,Spirals
The Twist (or Pikorua) symbolises the bond between two people, connecting the lives of friends, family or loved ones. Its design comes from the pikopiko fern whose fronds curl around one another in New Zealand nature.
The Crossover is a modern design resembling two intertwined pikopiko ferns. It symbolizes the bond between two people, connecting the lives of friends, family or loved ones. It also signifies one's own life path, with twists and turns
Shop Twist & Crossover
Drops
Greenstone(Pounamu) Drop Pendants/Carvings are similar to the Toki blade. According to a Maori myth, they represent the tears of crying albatross birds.
Shop Drops
Serpentine Pounamu
A selection of carvings made exclusively from Serpentine Pounamu Stone - a greenish, brownish or spotted variety of pounamu.
shop serpentine